......and announcing ......
our new Coquelicot location at
Red Hill Shopping Center
in San Anselmo!
910 Sir Francis Drake Blvd.
next to Pizzalina (opposite
end from Safeway)
HOURS: Mon- Sat 11am-6pm
Sunday 12 - 5pm
PHONE: 415 454-0279

That's right!...after 17 years in business we've added a new location!.....WE ARE CURRENTLY OPEN FOR BUSINESS
7 DAYS A WEEK....MON-SAT 11AM-6PM SUNDAY 12-5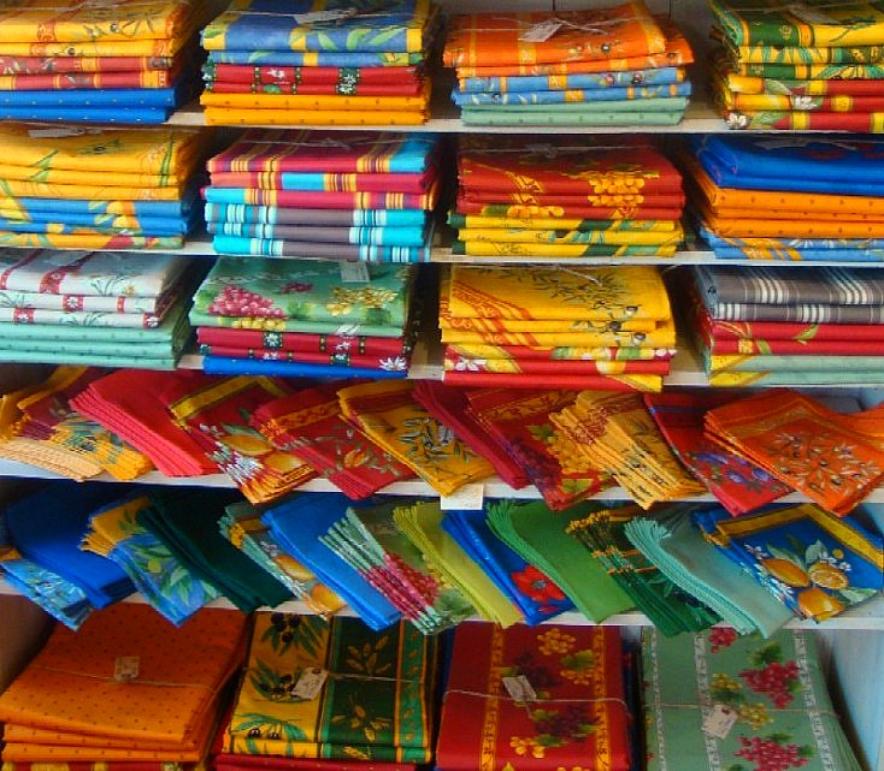 Manufacturer direct French table cloths and unusual vintage items collected from the South of France brocante markets!

| | |
| --- | --- |
| Our latest collections of serving platters, cook books, and trays | New shipment of scarves from Paris! |
New Collections from Paris....colorful pottery and jewelry

As always , if you see something you like from our current collections, give us a call...we're happy to ship!

Larkspur..415 924-0279

San Anselmo...415 454-0279

(Mon-Sat 11am-6pm Sun 12-5pm)

Our colorful market bags are back for the spring and summer....also, new designs for our dishwasher safe everyday European plastic plates and serving pieces!.....you won't believe it's plastic...great for the pool area!

Contact:
email: rivstay2u@att.net

Larkspur.....phone: 415-924-0279

location: 503 Magnolia Ave...... in Downtown Larkspur
San Anselmo .....phone: 415 454 0279
910 Sir Francis Drake Blvd. ....at Red Hill Shopping Center
hours: Mon.-Sat. 11am-6pm Sun. 12noon-5pm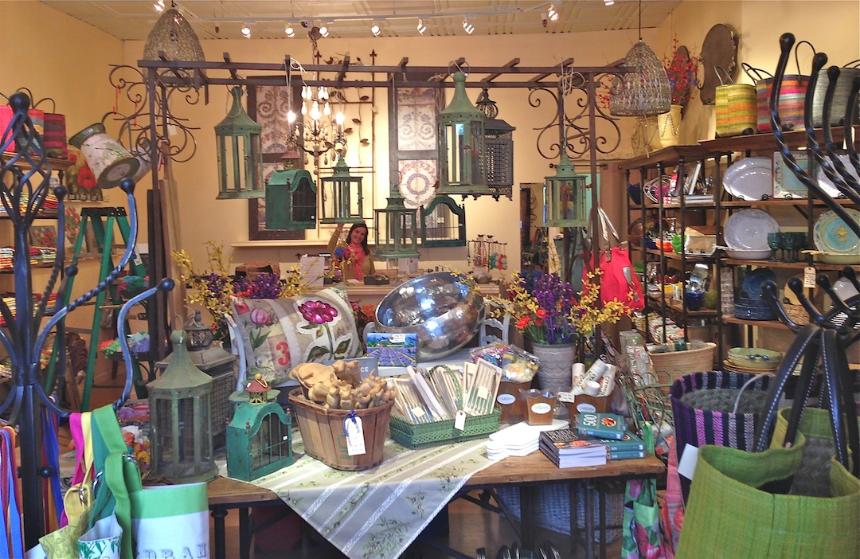 Our French tablecloths are designed and manufactured in France by local artisans . The French Oilcloth tablecloths come in several sizes to suit your kitchen decor, and the Provencal fabrics are made with colors that bring your kitchen decor into a new realm of current design yet with a classic feeling. French linnens have always defined a home with style and elegance. We also carry an extensive line of hand selected French gifts like, French soaps, French Jacquard hand towels, French gourmet foods, Jacquard napinks made from 100% cotton. You will find many French inspired gifts also, for the tabletop ,like Laguiole steak knives, Provencal herb grinders, French Camargue sea salt, Herbs de Provence, French mustards and much more.Please check out our French Provencal tablecloth collection as we are direct importers for the manufacturer of both French Jacquard tablecloths, Jacquard napkins, Jacquard hand towels, as well as Provencal designed French oilcloth tablecloths and Provence designed French napkins in 100% cotton.