THANK YOU Coquelicot customers!
Our 18 Year's of Coquelicot celebration was a huge success!! Thanks to all of our good friends and customers we had over 300 in attendance!!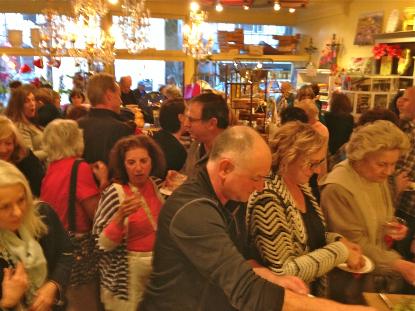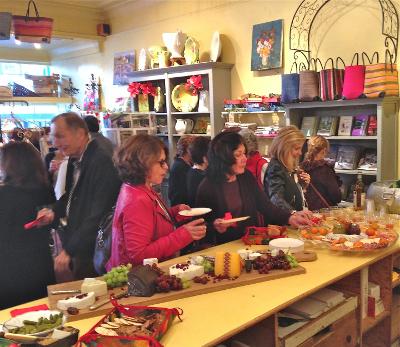 Our French Riviera apartment stay "give -away" was one of the high points of the evening and the winner is making plans with her husband to experience the fabulous French Riviera!! Below you can see the activity as our good customers filled out the entry forms and received a free gift from Coquelicot!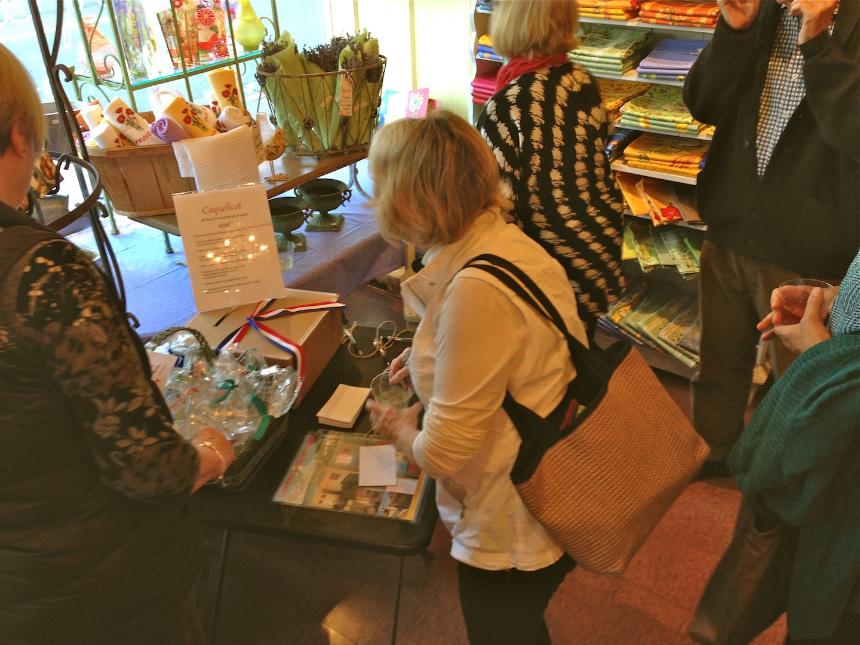 Here is the URL to the apartment on the French Riviera!
Also, click on the photos of this charming apartment below to enlarge~


http://cotedazurapartmentrental.com/

JUST IN!!!.....Huge new shipment from our last buying trip! You may see us unloading the pallets of treasure in the front of our store in Larkspur :o)

Our NEW second location at:
Red Hill Shopping Center in San Anselmo!

our two locations:
* Larkspur....503 Magnolia ave. ....415 924-0279
hours: Mon-Sat 11-6... Sun 12-5

* San Anselmo...Red Hill Shopping Center....415 454 0279
hours: Tues-Sat 11-6

I can't believe it's plastic! Feels and looks like the real thing (only much, much more durable) ...and dishwasher safe, and very affordable!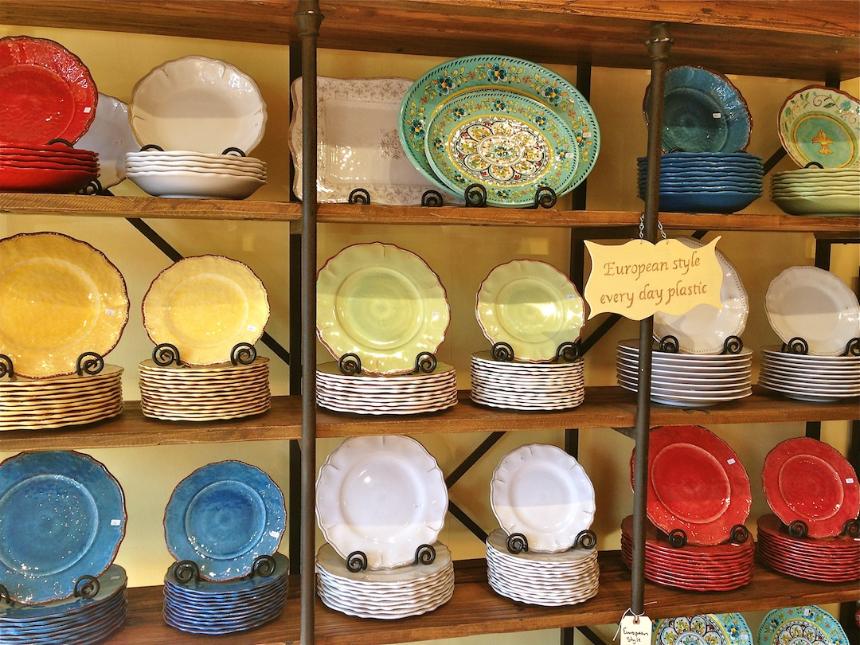 Make your New Year table come alive with our
hand made pottery from Provence France.
Each piece is a one-of-a-kind hand painted masterpiece!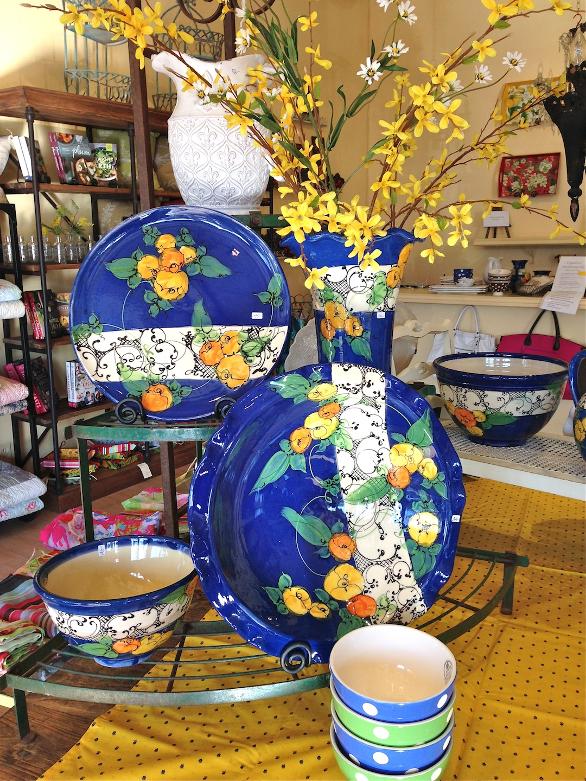 It comes in 3 different color ways!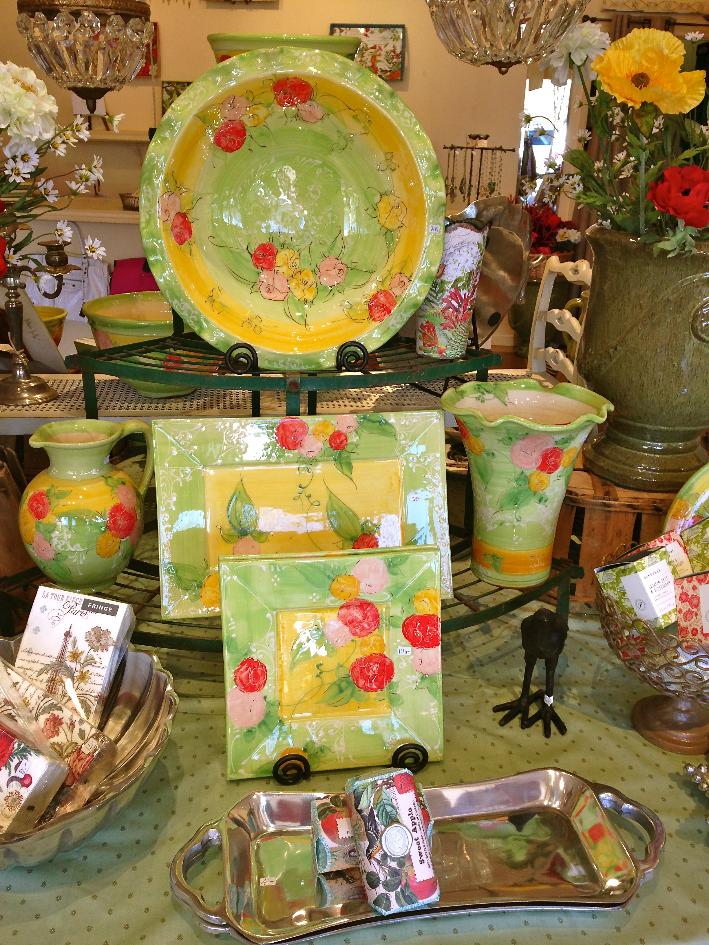 Georgeous serving pieces in 3 different colorways!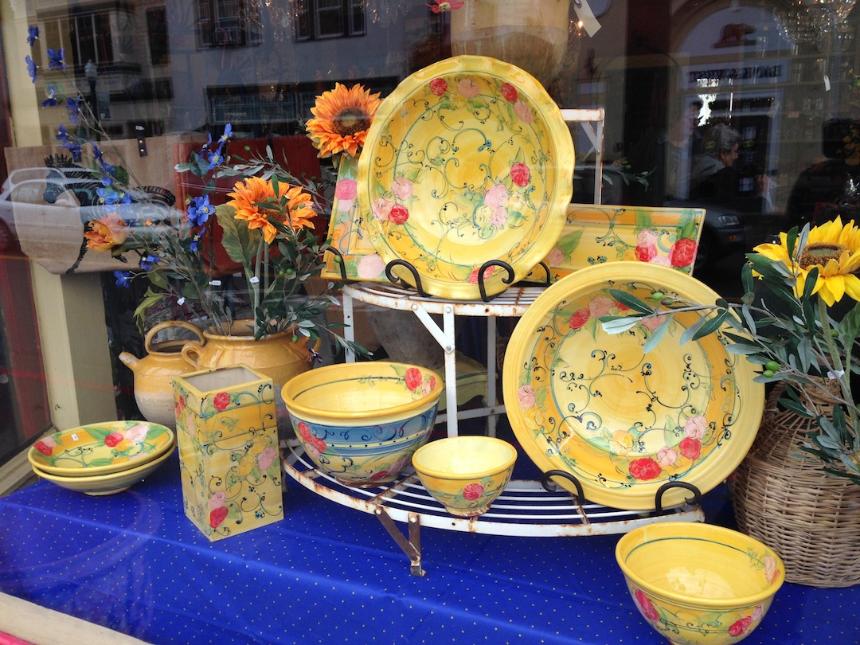 Fabulous French Laguiole steak knives in many different colors...stays sharp, dishwasher safe, and almost wholesale pricing!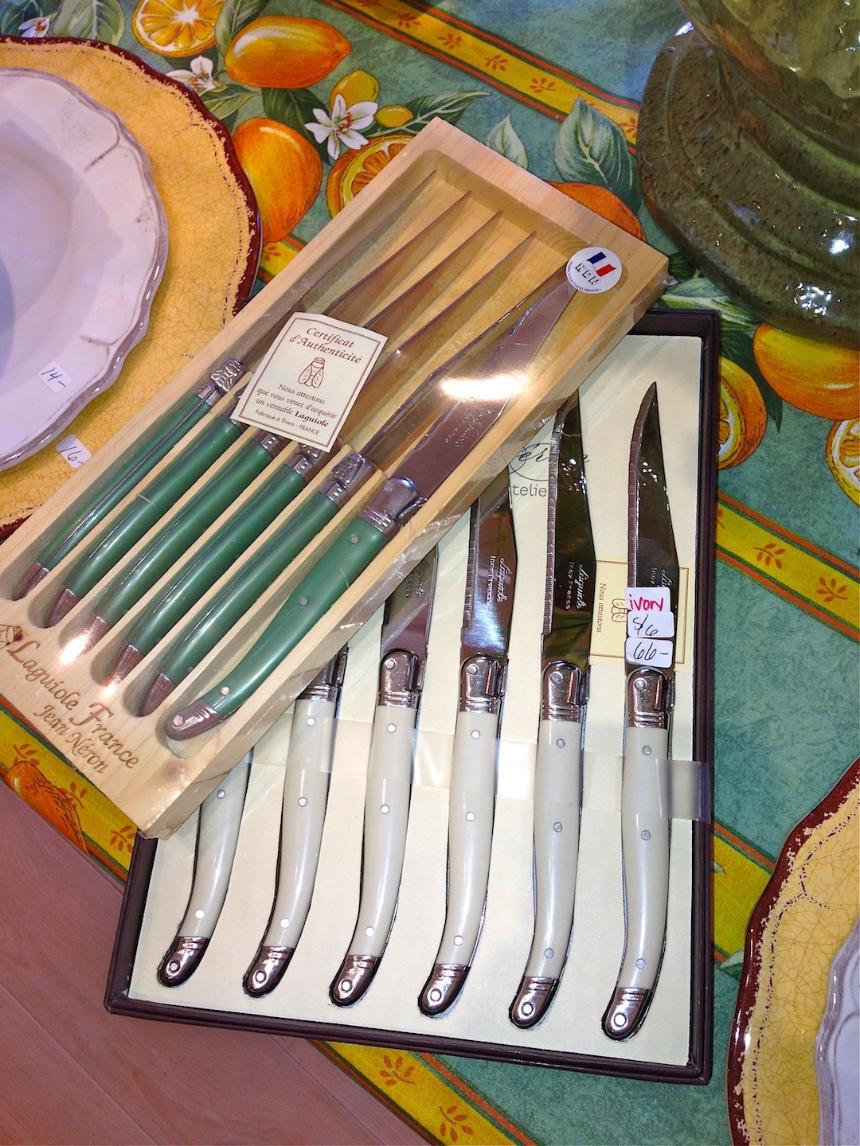 Our fabulous French oilcloths...no machine wash...just wipe off like your countertop! We are the largest importer in North America...... direct from our manufacture in France!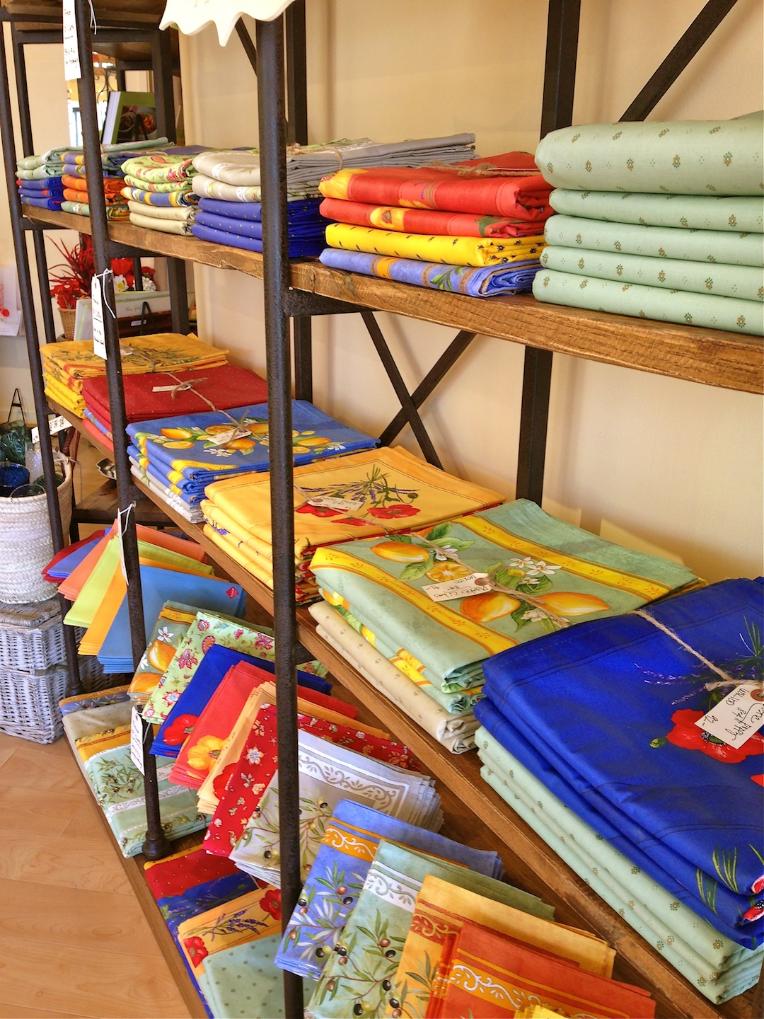 Our white collection...please call for sizes and prices
415- 924-0279 (click on photo to enlarge)

Our Fabulous French scarves from Paris! .....the perfect gift, and priced right at $34!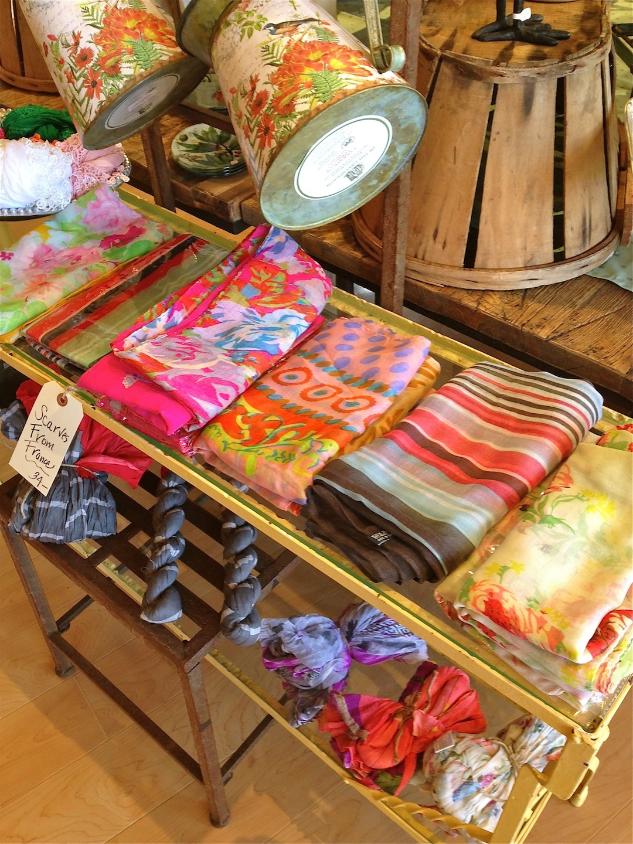 Lots of beautiful, durable, olive wood cutting boards, salad servers, and cheese boards!....we always do complimentary gift wrap for all of your selections!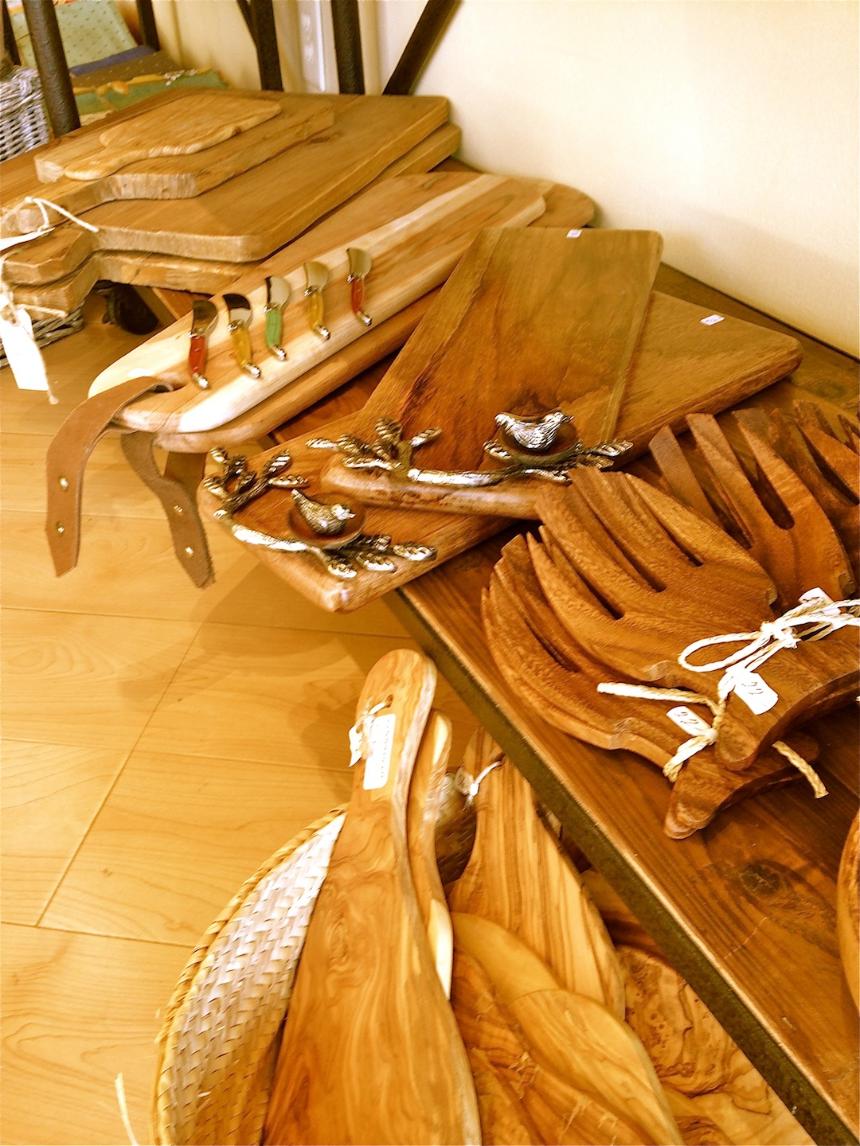 Don't miss our once-a-year sale ...Friday, Saturday and Sunday May 15, 16 & 17, 2015 !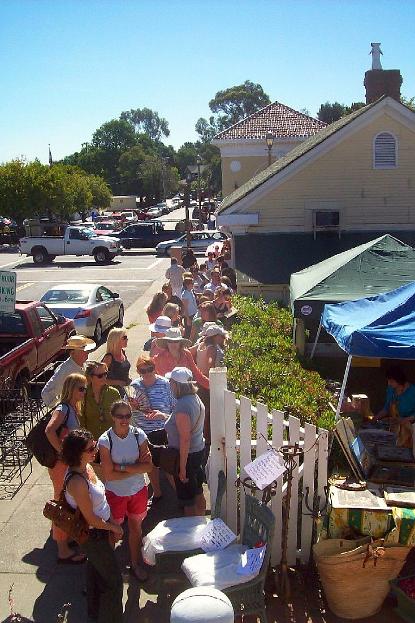 Vintage silver! (individual pieces and full sets available)
at 1/3 the cost of other retailers because we scout and buy direct at the markets in Provence France!

***Be sure to click on the oilcloth tabs at the top of this page to order your tablecloths online!***

Locations:

503 Magnolia Ave. in downtown Larkspur..... 415 924 0279

hours: mon-sat 11am-6pm...Sunday 12-5
910 Sir Francis Drake Blve in San Anselmo at Red Hill Shopping Center
hours: 11-6 tues-sat

Our classic collection of French Oil Cloth Tablecloths
they come in many sizes. Please select the tab at the top of this page that corresponds to the size you need....and you can buy online!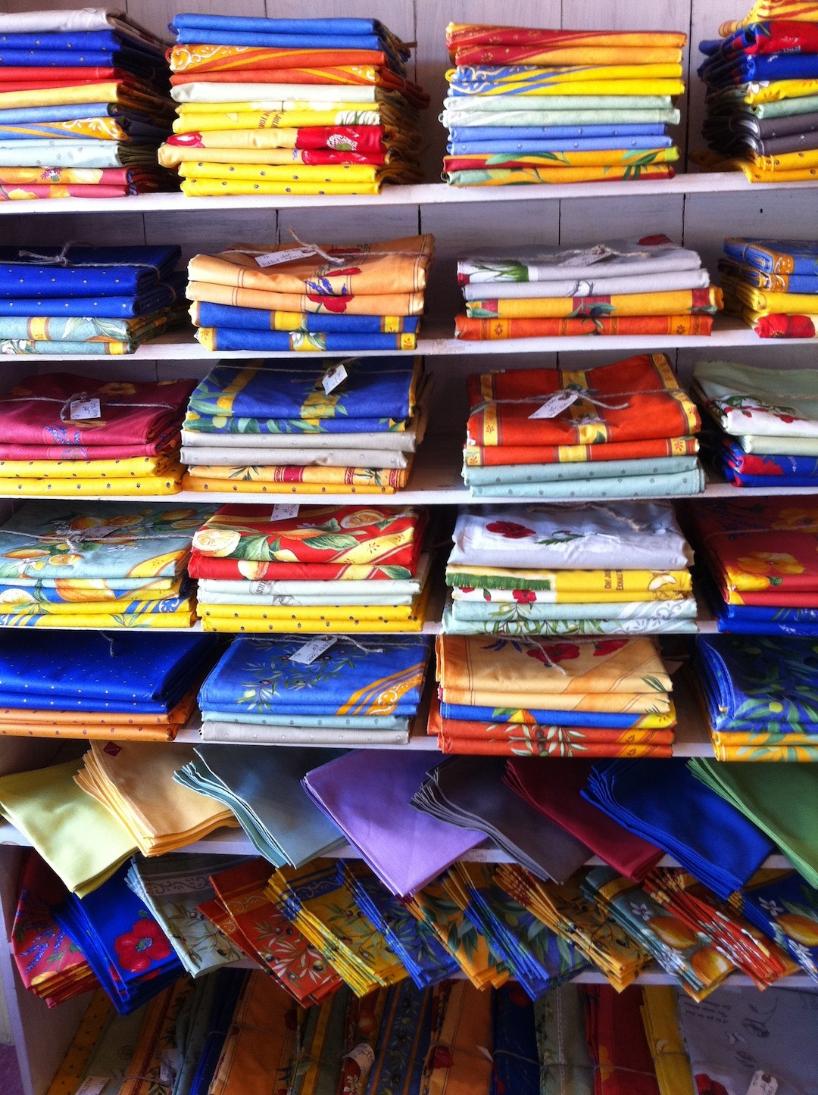 Manufacturer direct French table cloths and unusual vintage items collected from the South of France brocante markets!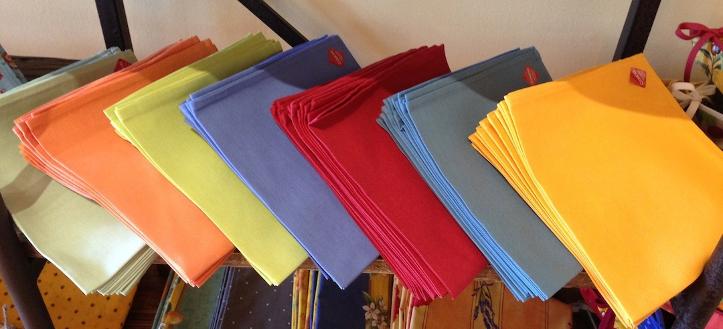 Solid color 100% cotton napkins...color fast!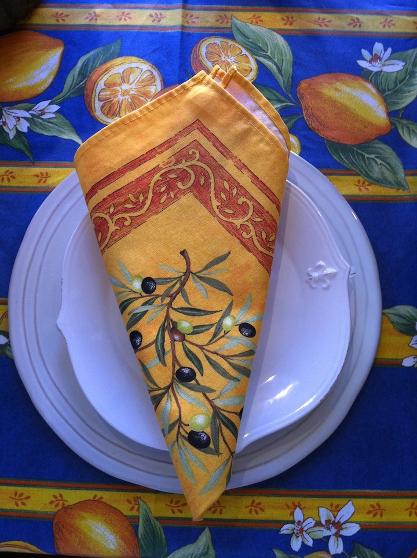 Matching 100% cotton napkins...color fast!
Contact:
email: rivstay2u@att.net

Larkspur..503 Magnolia Ave. Mon-Sat 11-6 & Sun 12-5
Larkspur 415 924 0279
.........................................................................................

San Anselmo 415 454 0279 Tues-Sat 11-6

910 Sir Francis Drake Blvd. ....at Red Hill Shopping Center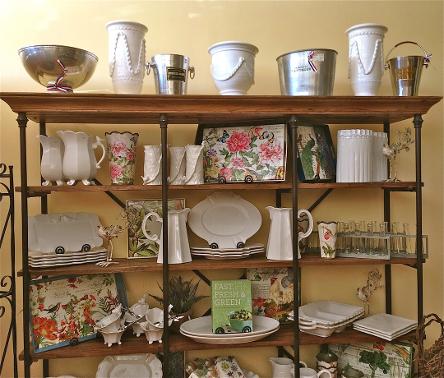 Our latest collections of serving platters, cook books, and trays

New shipment of scarves from Paris!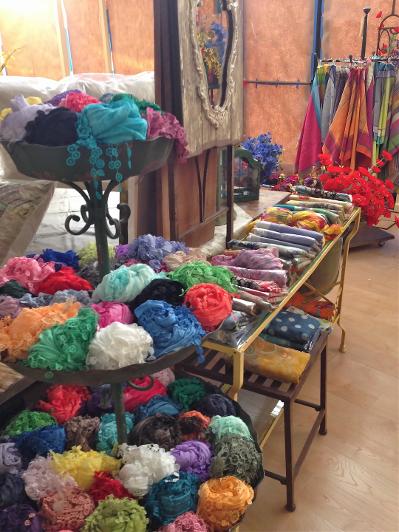 As always , if you see something you like from our current collections, give us a call...we're happy to ship!

Larkspur..415 924-0279..... Mon-Sat 11am-6pm Sun 12-5pm
San Anselmo...415 454-0279.....Tues-Sat 11am-6pm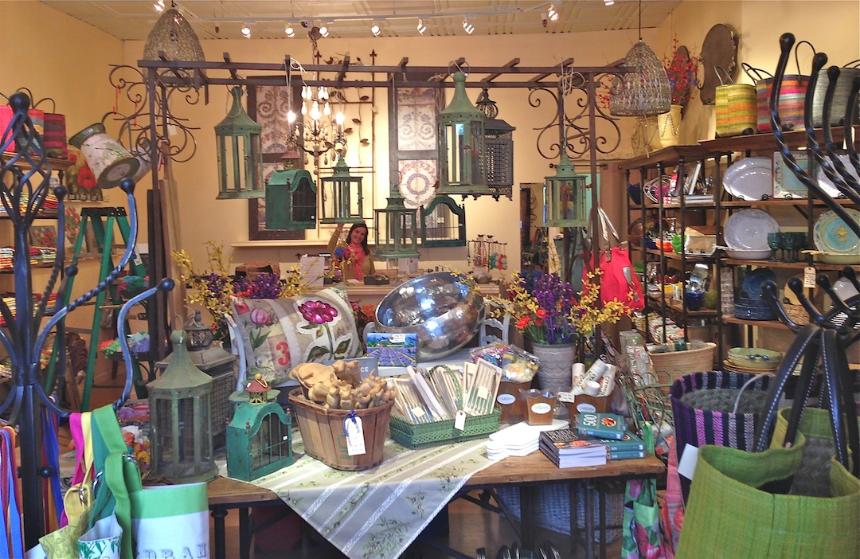 Our French tablecloths are designed and manufactured in France by local artisans . The French Oilcloth tablecloths come in several sizes to suit your kitchen decor, and the Provencal fabrics are made with colors that bring your kitchen decor into a new realm of current design yet with a classic feeling. French linnens have always defined a home with style and elegance. We also carry an extensive line of hand selected French gifts like, French soaps, French Jacquard hand towels, French gourmet foods, Jacquard napinks made from 100% cotton. You will find many French inspired gifts also, for the tabletop ,like Laguiole steak knives, Provencal herb grinders, French Camargue sea salt, Herbs de Provence, French mustards and much more.Please check out our French Provencal tablecloth collection as we are direct importers for the manufacturer of both French Jacquard tablecloths, Jacquard napkins, Jacquard hand towels, as well as Provencal designed French oilcloth tablecloths and Provence designed French napkins in 100% cotton.