Picture Gallery
Coquelicot

415 924-
0279
location: 503 Magnolia Ave...... in Downtown Larkspur


Below is a collection of photos taken at different seasonal times during the year at Coquelicot. We adjust the product mix to reflect the seasons, as the French do in Provence. Just as colors and textures change with the seasons, you will always find new and interesting changes happening at Coquelicot. Come visit our store and be inspired to create new ideas for your home!

If you click on the heading "Current in-store look", you will see all the beautiful things we are currently stocking in the store. And if you see something you like feel free to call us and we will price and ship items for you!

Coquelicot is a little gem to be discovered...especially at gift giving time!
Don't miss our once a year sale ...always the friday and saturday after Mothers Day......always 50% to 75% OFF!!
Our imported French pewter is gorgeous!

Not to be missed!...the famous "Norm's Corner"...a collection of favorite objects...wonderful cookbooks, Laguiole knives and wine openers, cutting boards and Savon D'Alep...a non-scented ancient formula soap that is a standard in every French home!

Floral print sheers that go over your table or solid color cloth to add depth.
Authentic Vintage Chandeliers from the brocante (antique) markets of Provence France. They are re-wired for immediate use in the USA!

Gift ideas to fit every occasion!

Color and texture for the perfect setting!
Create your own charming vignette with a vintage figurine from the brocante markets of Provence!

Unique mixes of vintage and new items that go together so well!

Fabulous vintage French silverware!

Seaside themes from the Cote D'Azur !

Currently published recipe ideas for fabulous easy to prepare meals and appetizers!....how about some Pastis on a hot afternoon?!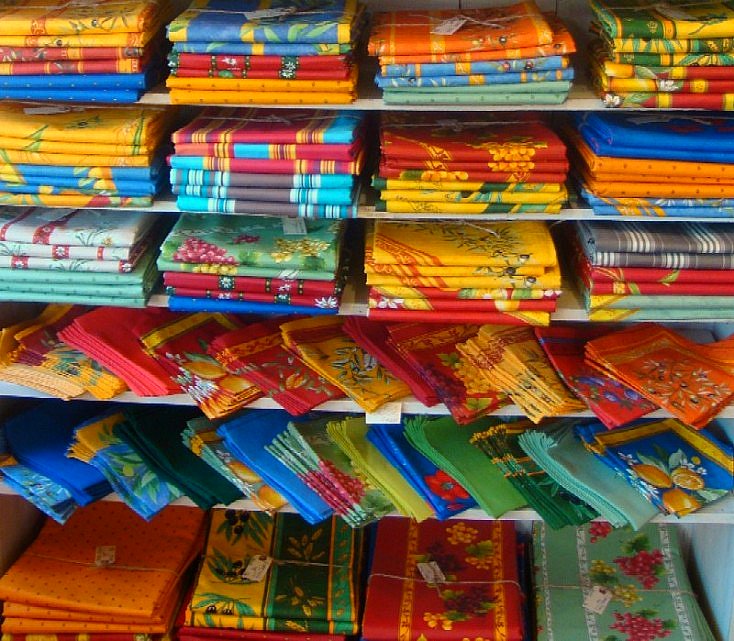 French designed Oilcloth Tablecloths with matching or solid color napkins.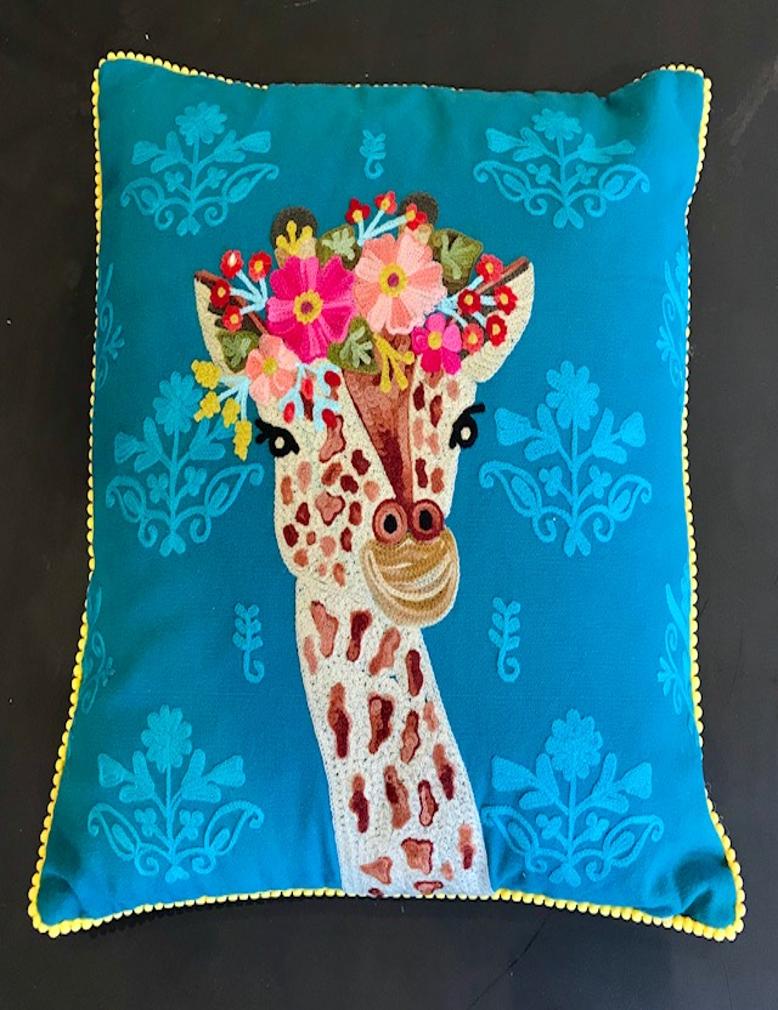 Gorgeous Jacquard 100% cotton, colorfast, tablecloths, hand towels, and napkins from France !
Our French tablecloths are designed and manufactured in France by local artisans . The French Oilcloth tablecloths come in several sizes to suit your kitchen decor, and the Provencal fabrics are made with colors that bring your kitchen decor into a new realm of current design yet with a classic feeling. French linnens have always defined a home with style and elegance. We also carry an extensive line of hand selected French gifts like, French soaps, French Jacquard hand towels, French gourmet foods, Jacquard napinks made from 100% cotton. You will find many French inspired gifts also, for the tabletop ,like Laguiole steak knives, Provencal herb grinders, French Camargue sea salt, Herbs de Provence, French mustards and much more.Please check out our French Provencal tablecloth collection as we are direct importers for the manufacturer of both French Jacquard tablecloths, Jacquard napkins, Jacquard hand towels, as well as Provencal designed French oilcloth tablecloths and Provence designed French napkins in 100% cotton.